Pipolaki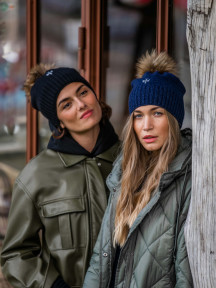 The
Brand
French brand since 1962, founded in the Pyrenees, its first recognition was at the Innsbruck Olympic Games when Christine and Marielle Goitschel won their gold medal in the giant slalom wearing their Pipolaki hat!
Today, over 1,500 outlets all over france and worldwide distribute Pipolaki hat, a real fashion accessory, not just for sports, but also for daily life.
Pipolaki's style :
5 collections : Premium, hats and accessories 100% made in France and made in Italy with high quality fabrics. Luxurious, elegant and sophisticated french style! Lifestyle, available models for every day. Vintage, legendary models in the 70's style. Pipolakids, fashionable collection for children from 0 to 10 years old. And Techsystem, tech collection with gore-tex, polartec and windstopper technologies for active leisure. For all kinds of sports and tourism.